The #1 Quoting and Sheet Metal Estimating Software for
Sheet Metal Fabrication
Empowering sheet metal fabricators to operate more efficiently and grow revenue.
An Antiquated Quoting Process
Is Hurting Your Business
Quoting large assemblies in spreadsheets or ERP systems
requires hours of manual component creation.
Wasting time searching for the data you need
results in inefficiency and lost opportunities.
Details about parts are spread between models, prints, and emails,
siloing information and causing unnecessary risk.
Identifying hardware is a challenge,
and it's equally challenging to ensure that you can purchase those parts.
Software Designed To Streamline Estimating and Quoting For Sheet Metal Fabrication
Rapidly Quote Sheet Metal Components and Assemblies
Unfold sheet metal components or vectorize PDFs and generate nests to rapidly calculate raw material pricing. Leverage geometry to automatically identify costing variables such as cuts, bends, pierces, cut length, and etchings directly in the Viewer to quickly understand the critical features that drive costing.
Paperless Parts detects more than 62 different geometric attributes in the 3D CAD model that can be used in the creation of your sheet metal pricing formulas. Automatically generate a bill of material and pull in purchase component pricing to streamline the estimating process for complex assemblies.
Easily Navigate BOMs and Figure Out What You are Working On with Automatic BOM Generation
Reconfigure the BOM to match your shop's specific manufacturing process. Estimators can convert subassemblies and subcomponents to purchased components with the click of a button and are able to manipulate the order, parenting, and other elements of the BOM structure.
Don't get locked into an arbitrary BOM structure prescribed by the engineer who built the model. Paperless Parts makes it faster and simpler to quote large, complex assemblies.
Reduce Human Errors with Manufacturability Warnings
Spot manufacturability issues before they cost you time and money. Paperless Parts analyzes geometric features and offers 25 configurable manufacturability checks to identify things like bend radius issues, bend relief issues, split bends, and other issues requiring secondary operations to manufacture. Customize manufacturability thresholds to your shop's capabilities based on material, process, or workcenter to always catch critical issues.
Drive Accurate Costing and Provide More Competitive Quotes Without Sacrificing Responsiveness
With the ability to nest multiple components onto the same sheet of material, estimators no longer need to rely on external nesting software and copying and pasting data between multiple systems, which saves both time and money.
See Pricing and Availability of Fasteners and Collaborate with Distributors
With tight supply chains, it's no longer a given that specific components will be available at the right time and price to complete a given job. Using Paperless Parts' intelligent matching algorithms, estimators can now see the pricing and availability of fasteners from 11 different distributors, all without leaving the platform. This information can help identify potential issues that contribute to longer-than-expected lead times.
Learn more about our free PEMConnect™ tool in partnership with PennEngineering® >>
Streamline Communication with Secure, In-Context Collaboration Tools
Stop walking around your shop or searching through your inbox to get the information you need. Paperless Parts is more powerful than Microsoft Teams. Now you can communicate securely with your team in the context of the parts you are working on directly in the platform. Highlight features or measurements on 3D models or prints to clearly identify what you are referencing. Keep all of your data in one centralized and searchable location.
All-In-One Sheet Metal Estimating Software
More Quotes Equal More Revenue.
It's That Simple.
Highly Configurable CPQ
The most powerful and flexible CPQ engine that easily adapts to your workflow.
Explore »
Digital Quotes
Win business with digital quotes and payments that clearly communicate pricing options.
Explore »
Collaboration and Workflows
Communicate securely with your team and enable real-time visibility across your entire quoting process.
Explore »
Advanced Analytics
Analyze multiple layers of data to prioritize quotes and price work effectively.
Explore »
Secure File Sharing
Protect your customers' intellectual property by securely sharing files through Paperless Parts.
Explore »
See Why Hundreds of Sheet Metal Fabrication
Shops Choose Paperless Parts
"We realized growth was happening in the shop, but our office functions couldn't keep up. Now with Paperless Parts, our design and quoting processes are instantaneous. It's easier for our estimation engineers to program, model, quote, and nest projects. It's all one cohesive process that's much faster."

Read Case Study
Sheet Metal Fabricators Improve Systems and Processes with Paperless Parts.
Built for Security
ITAR registered
100% US-based system administrators and support
Cloud-native software hosted on GovCloud
All data and files securely backed up nightly
Site security plan with full disaster recovery
Designed for CMMC compliance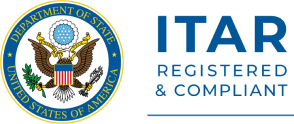 Avg. Response Time
Dedicated Support Team
When you partner with Paperless Parts, we take care of you; when you succeed, we succeed. Our dedicated support team responds to requests within 30 minutes. You can email, call, or ask for help right from the platform.
Automated Quoting for Sheet Metal is Possible
Keep up with changing customer demands by automating your quoting process to quote faster and win more jobs.