The #1 Estimating and Machine Shop Quoting Software for
CNC Machining
Empowering job shops and contract manufacturers to operate more efficiently and grow revenue.
An Antiquated Quoting Process
Is Hurting Your Business
Quoting From Spreadsheets & Tribal Knowledge
silos information and is error-prone, causing unnecessary risk.
Spending Hours on Estimates and Quotes
reduces win rates and customer satisfaction.
Wasting Time Searching for the Data You Need
results in inefficiency and lost opportunities.
Machine Shop Quoting Software Designed To Automate Estimating and Quoting For Multi-Axis Milling and Turning
Rapidly Quote CNC Machining Jobs
Automated part file analysis provides information like setup count, process-specific feature detection (holes/pockets/3D machining), manufacturability warnings, and volume removal that drive costs and automated pricing for faster quoting. Rapidly quote a wide variety of complexities, from the simplest 3-axis parts, to the most complex multi-axis geometries requiring multiple setups and custom fixturing.
Reduce Human Errors with Manufacturability Warnings
Spot manufacturability issues before they cost you time and money. Paperless Parts analyzes geometric features like deep holes and pockets that may require special tooling. With 52 different manufacturability warnings for milling and turning, easily identify difficult or impossible features that add cost or complexity to the job. Customize manufacturability thresholds to your shop's capabilities based on material, process, or workcenter to always catch critical issues.
Streamline Communication with Secure, In-Context Collaboration Tools
Stop walking around your shop or searching through your inbox to get the information you need. Paperless Parts is more powerful than Microsoft Teams. Now you can communicate securely with your team in the context of the parts you are working on directly in the platform. Highlight features or measurements on 3D models or prints to clearly identify what you are referencing. Keep all of your data in one centralized and searchable location.
Our Approach To Quoting CNC Machined Parts
Operate more efficiently and grow revenue with one centralized platform for quoting. See how the Paperless Parts platform can automate the costing of CNC machined parts for your shop so you can rapidly quote a wide variety of complexities, from the simplest 3-axis parts, to the most complex multi-axis geometries.
All-In-One Machine Shop Quoting Software
More Quotes Equal More Revenue. It's That Simple.
2D & 3D CAD File Viewer
View PDFs and 3D CAD files without native CAD software.
Sales and CRM
Access data and capture notes on your customers in one centralized place.
Manufacturability Warnings
Spot manufacturability issues before they cost you money.
Highly Configurable CPQ
The most powerful and flexible CPQ engine that easily adapts to your workflow.
Digital Quotes
Win business with digital quotes and payments that clearly communicate pricing options.
Collaboration and Workflows
Communicate securely with your team and enable real-time visibility across your entire quoting process.
Advanced Analytics
Analyze multiple layers of data to prioritize quotes and price work effectively.
Secure File Sharing
Protect your customers' intellectual property by securely sharing files through Paperless Parts.
Dive Into the Platform
Learn about all of the features that make Paperless Parts the best choice for your business.
See Why Hundreds of Job Shops and Contract Manufacturers
Choose Paperless Parts
"Paperless Parts sped up our quoting process and leveraged all our historic data. A few extra minutes doesn't seem like a lot, but it makes a huge difference with our customers. Today's buyers want to move quickly, so it was important that we prioritized turnaround time over a highly engineered quote."

Read Case Study
Contract Manufacturers Improve Systems & Processes with Paperless Parts
Built for Security
ITAR registered
100% US-based system administrators and support
Cloud-native software hosted on GovCloud
All data and files securely backed up nightly
Site security plan with full disaster recovery
Designed for CMMC compliance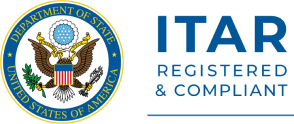 Avg. Response Time
Dedicated Support Team
When you partner with Paperless Parts, we take care of you; when you succeed, we succeed. Our dedicated support team responds to requests within 30 minutes. You can email, call, or ask for help right from the platform.