Built for Security
Enabling the benefits of automation and digitization while ensuring your data remains secure.
Paperless Parts
Protecting Your Data Is Our Top Priority
Our mission comes with a responsibility to protect our user's technical data from unauthorized export. We take this responsibility very seriously. The Paperless Parts founding team is made up of manufacturing experts and also has deep roots in national defense.
Paperless Parts helps manufacturers stay secure and achieve compliance by taking care of a lot of the technical requirements for handling Controlled Unclassified Information (CUI), like storing and transmitting CUI using compliant encryption, providing role-based authentication and permissions, and giving your customers a way to submit files for quotation without emailing them.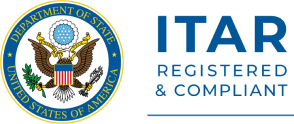 ITAR registered
100% US-based system administrators and support team
Cloud-native software hosted on GovCloud
Designed for CMMC compliance
All data and files securely stored and backed up with high durability
Thorough System Security Plan (SSP) including disaster recovery
Network and servers approved for Controlled Unclassified Information
Your files are never sold or shared with third parties
The Machine Shop's Guide to Evaluating the Right Front Office Software
Download this guide to learn the top 5 capabilities you should prioritize in your search for the right front office software.
ITAR Requirements & NIST
SP 800-171 Compliance
Our application design and internal information security policies are shaped by ITAR and NIST government standards. Our data center is physically located in the US and wholly staffed by US Persons. All Paperless Parts employees are US Persons.
CMMC: Coming Soon to a Contract Near You
Cybersecurity Maturity Model Certification (CMMC)
One of the most impactful defense regulations in decades, CMMC will require the entire Defense Industrial Base to earn a third-party cybersecurity certification. We are tracking the changes closely leading up to the Final Rule. As an External Cloud Service Provider, we're standing by to help our shops meet their CMMC and DFARS requirements.
US based. US secured.
World Class Security Infrastructure
Paperless Parts is hosted on Amazon GovCloud, a secure data center physically located in the US and staffed by US persons. These are the same servers used by the Department of Defense and other government agencies.
For customers with government contracts, this ensures data remains in the United States, per section (b) (3) of DFAR 252.239-7010 "Cloud Computing Services".
Our Approach to Security for American Manufacturers
The work to create a secure product and a team with a strong security posture is never finished. In this ebook, you will learn our approach to creating a secure manufacturing platform to maintain strict security standards.