Transform Your Business with Faster, More Accurate Quotes
Replace your Quoting Spreadsheets with Software Built for Manufacturers
Make estimating faster, more scalable, and less error-prone.
Streamline Operations With Software
Built to Make Your Business Better
Track and Manage RFQs
Collecting, sorting, and managing RFQs through email and spreadsheets is a tedious and risky process. Paperless Parts provides a centralized platform for viewing, prioritizing, assigning and managing RFQs through a holistic quotes dashboard. Streamline the process even further through Paperless Parts' ITAR-compliant Smart RFQ FormTM that can be embedded directly onto your website, reducing manual entry and speeding up your response times.
Better, Faster BOM Building
A large percentage of time spent estimating is simply organizing your bill of materials. Paperless Parts builds your BOM for quoting by automatically extracting tree structures from CAD files, and allows you to easily edit and organize your assemblies, identify and cost subcomponents, and purchased hardware quickly and accurately.
Rather than being locked into a BOM structure prescribed by the engineer who built the model, send more accurate quotes, with fewer mistakes, in less time by building BOMs the way that you prefer.
Flag Manufacturability Warnings Early
Catch manufacturability issues before they cost you money. Paperless Parts analyzes 3D CAD models based on various manufacturing processes like CNC machining, sheet metal fabrication, and additive manufacturing.
The platform identifies potential issues like tight corners, deep holes that require special tooling, and bend reliefs. The manufacturability detection thresholds can be customized to your shop's capabilities.
Speed Up and De-Risk Quoting from PDFs
Quoting from PDFs can be time consuming and error prone. Paperless Parts PDF viewing tools are purpose-built with job shop estimators in mind. Save hours by putting an end to "stare and compare" when handling print revisions, easily redact sensitive information when sending prints to other vendors like finishing shops, and quickly collaborate and annotate without ever leaving Paperless Parts. Most importantly, keep the information estimators used to price a job clear and searchable so that once a job is won, your machine operators don't need to re-engineer.
See how these features can streamline your quoting process
Reach out to our team for a custom demo of our quoting software. We work with you to map out your quoting process to understand what your business is currently doing and what you need to achieve your goals.
Streamline Collaboration & Workflows
Communicate securely with your team in the context of the parts you are working on. Highlight features or measurements on 3D models or prints to clearly identify what you are talking about. Keep all of your conversations in one centralized and easy-to-search location.
Enable real-time visibility across your entire quoting process to understand the status of every quote and identify bottlenecks before they cost you money. Easily assign tasks to your team and track completion.
Your Pricing Logic, Our Code
Say goodbye to spreadsheets. Paperless Parts is the most powerful and flexible configure price quote (CPQ) engine that adapts to your pricing model and workflows.
Every manufacturer is unique and thinks about pricing differently, which is why Paperless Parts Pricing Language (P3L) is designed to be easily configured to your shop. Our enablement and customer support team will make sure your system is up and running, finely tuned to how you think about building the most competitive quoting strategy.
Power your Business with Advanced Analytics
Analyze multiple layers of data to optimize the front office, prioritize quotes, and price work effectively. Understand when and why you are winning or losing jobs to make impactful business decisions.
Query your own data and pull information like win rates by geometry or material. See how your business is performing over time to continually improve operations. Use analytics to identify your most profitable jobs and prioritize your quotes.

Capture Higher Margins with Pricing Optimization Tools
They say costing is a science, but pricing is an art – all about what customers and the market is willing to pay. Capture key customer insights to understand historical price sensitivity, or leverage dynamic lead time pricing to gauge customers willingness to pay for faster turnaround times.
Multi-Component Nesting
No need to spend money on additional nesting software or waste time clicking between different programs. Paperless Parts unfolds sheet metal parts from models and allows you to nest sheet, tube, U-channel and angle metal parts easily, helping you to optimize your material and labor costs, speed up time to quote, and improve margins.
Store and Share Files Securely
Securely store all file types in Paperless Parts, without the need for other file storage tools. Keep all your data centralized in one place. Protect your customers' intellectual property by securely sharing files through Paperless Parts without the need for expensive FTP licenses. Provide clear manufacturability feedback to your customers and get faster quotes from your outside vendors by giving them all of the information they need for every job.
Maintain full control of what is shared by turning off access when it is no longer needed to remain fully ITAR compliant.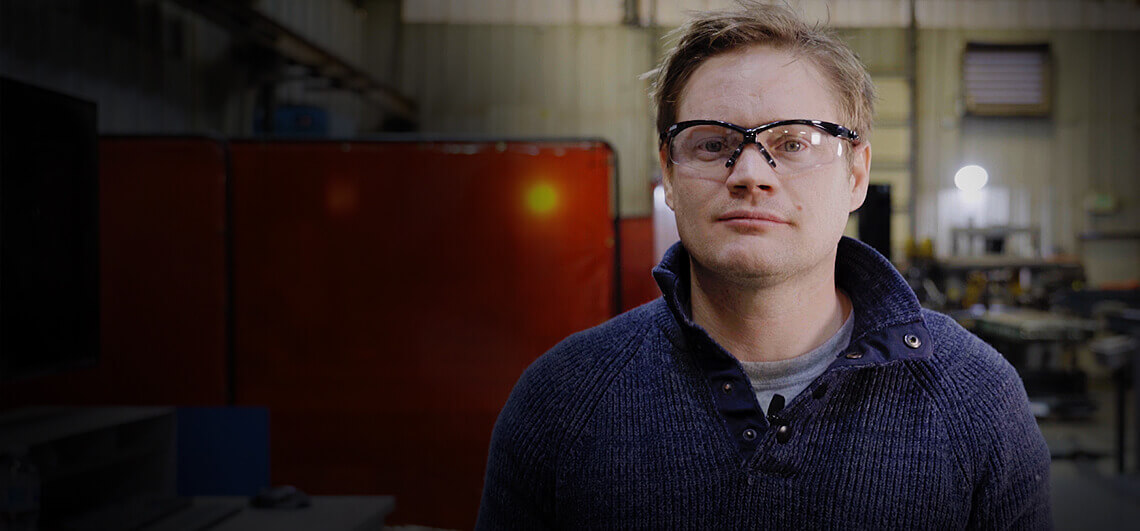 Now, I can hand Paperless Parts off to a relatively inexperienced technician, and I can pass off the quoting process, which is something I never could have done before. It honestly has been one of the best decisions that we've ever made for our company.
Supercharge Your ERP System
With Paperless Parts
Your Guide to Evaluating the Right Front Office Software
Learn the top 5 capabilities you should prioritize in your search for the right front office software