The #1 Estimating and Quoting Software for
Low-Volume Rapid Prototyping
Empowering shops to operate more efficiently to support high mix, low volume quoting.
An Antiquated Quoting Process
Is Hurting Your Business
Quoting Thousands of Unique Parts From Spreadsheets
is error-prone, causing unnecessary risk and high probability of mistakes.
Wasting Time Searching for the Data You Need
results in inefficiency, duplicate effort, and lost opportunities.
Making a Good Impression with Customers is Hard
to do when sending hundreds of emails and PDF quotes.
Streamline Your Estimating and Quoting Process For Speed and Efficiency
Centralized Quoting Platform
Viewing, prioritize, assign and manage RFQs through a holistic quotes dashboard in one centralized platform.
Explore »
Secure File Sharing
Easily communicate and share files with customers to provide feedback on designs.
Explore »
Digital Quotes
Win business with digital quotes that clearly communicate pricing options so you get paid for your time.
Explore »
Avg. Response Time
Dedicated Support Team
When you partner with Paperless Parts, we take care of you; when you succeed, we succeed. Our dedicated support team responds to requests within 30 minutes. You can email, call, or ask for help right from the platform.
See Why Hundreds of Low-Volume Rapid Prototyping
Shops Choose Paperless Parts
"When you look at the cost to our company and then look at the impact that the Paperless Parts Platform brings to the table, there is no question it is the best money we spend to run our business."

Read Case Study
Improve Systems & Process
With Paperless Parts
Built for Security
ITAR registered
100% US-based system administrators and support
Cloud-native software hosted on GovCloud
All data and files securely backed up nightly
Site security plan with full disaster recovery
Designed for CMMC compliance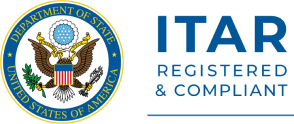 How to Reduce Human Error by Using Automation In Your Estimating and Quoting Process
Learn how you can leverage technology to automate steps in the quoting process to improve the consistency of your quotes and avoid mistakes.