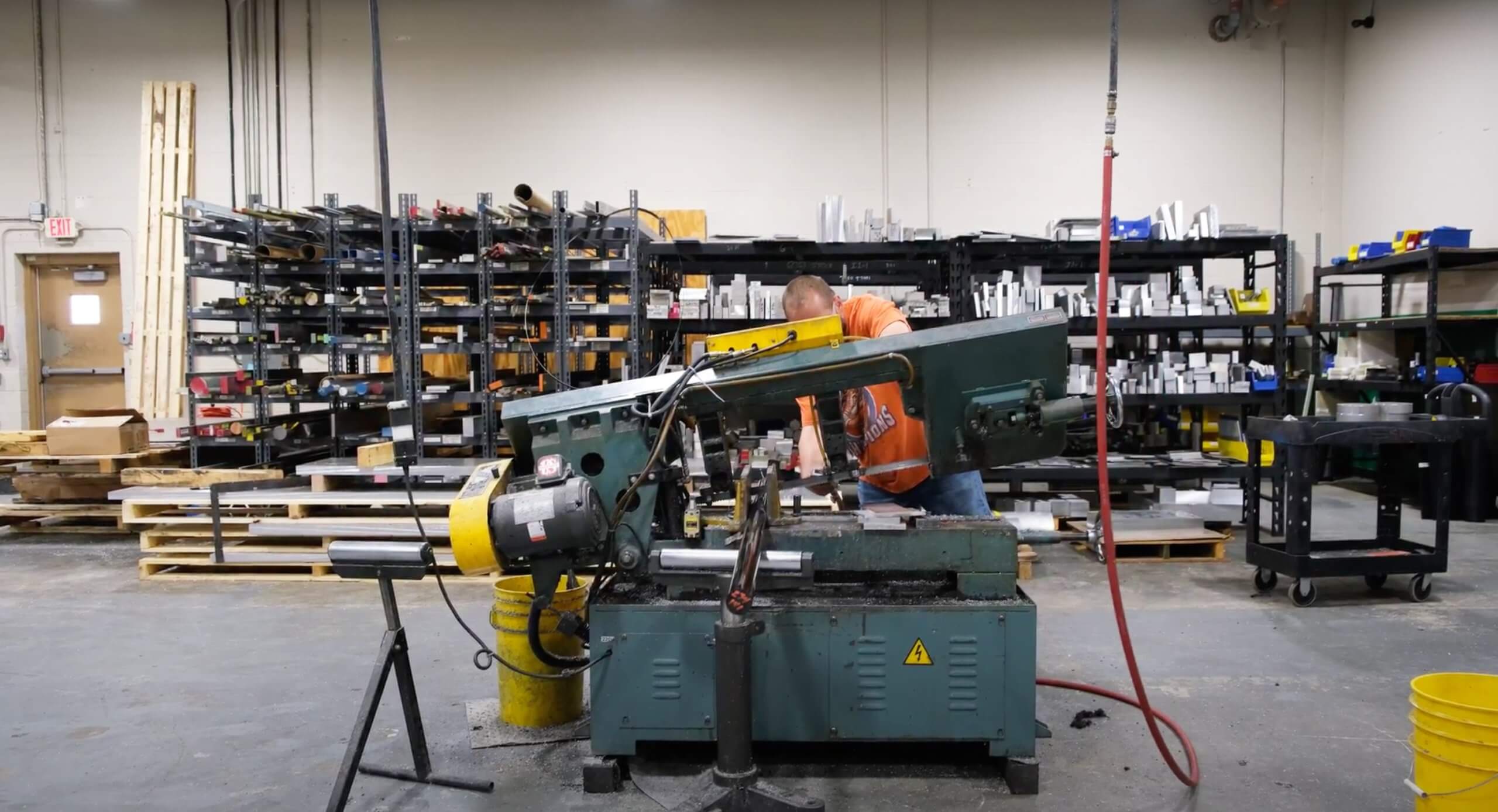 Zero Hour Parts Fulfills a Need for Speed and Offers 4-Hour Guaranteed Quote Turnaround
The Challenge
Zero Hour Parts had an arduous quoting process that slowed them down and left them vulnerable to making errors on tight tolerance work.
The Solution
Paperless Parts' fast, centralized quoting engine with part recognition and manufacturability warnings empowers Zero Hour Parts to promise 4-hour max quote turnaround times and prevent mistakes before they happen.
The Results
Increased quote throughput by 200% and slashed quoting time in half

Returned a quote for a critical environmental emergency job 9x faster than they previously would have been able to and won

Sees happier customers with faster turnaround times and as a result, quotes and wins 10% more work
Background
In Ann Arbor, just 8 miles down the road from the University of Michigan, is Zero Hour Parts: a rapid prototyping CNC machine shop that produces highly complex parts with tight tolerances and even tighter turnarounds.
There's a reason their shop is nick-named "The Zero-Hour Zone;" they routinely ship out components within 24 hours from receiving a quote. While many of their competitors offer 6-week lead times, their standard is 10 days. Whether their customers are making components for an upcoming space launch or a prototype for a critical medical device, Zero Hour Parts aims to serve as a speedy, trusted partner.
Challenge
In order to deliver products as quickly as possible, Zero Hour Parts strives to keep quote turnaround time to under 4 hours. "We run a very tight schedule because our nature is a quick-turn prototype," shares Jesse Sherwood, Manufacturing Manager.
But you can imagine the challenges associated with that promise when your quoting process is cumbersome. "We quoted using an ERP and an Excel spreadsheet, and before that, we actually quoted on a Texas Instruments calculator. It was a long, drawn-out, paper-heavy process," Jesse reflects. This made it incredibly difficult for their team to stay within that desired 4-hour window. Customers weren't happy, and they were losing out on jobs.
Ryan Wilson, Quoting & Sales Specialist at Zero Hour Parts, touches on another critical pressure point on their quoting process: "We're running titanium parts with very tight GD&T tolerancing pretty much every day, all day." Without a system that could flag potential challenges with such tight tolerance work, they frequently ran into issues.
Zero Hour Parts' old operating system also wasn't built to process high-part volume quotes; it would crash if there were more than 30 files attached. You can imagine how quickly that would run out the clock.
Solution
Since implementing Paperless Parts, the team at Zero Hour Parts has been able to dramatically simplify and speed up their entire quoting process.
"Now, I'll drop in a quote with 100 part files into Paperless Parts and everything will upload seamlessly within a few minutes," says Ryan.
Lance Weber, Customer Service Manager, also appreciates the streamlined experience: "The instantaneous timeframes that Paperless Parts brings to the table and the calculations it does has absolutely reduced the amount of time I have to sit staring at quotes."
Due to the nature of their business, Zero Hour Parts can't afford to miss features when quoting. Paperless Parts helps them reduce risk and human error when quoting such tight-toleranced parts at such a high speed. "It minimizes the chances of missing features that could be detrimental to profitability or lead time," says Jesse.
Ryan's favorite part about Paperless Parts is its instant part recognition: "It immediately lets me know if it's a part we've done before, so I can pull up that file and send the quote right out."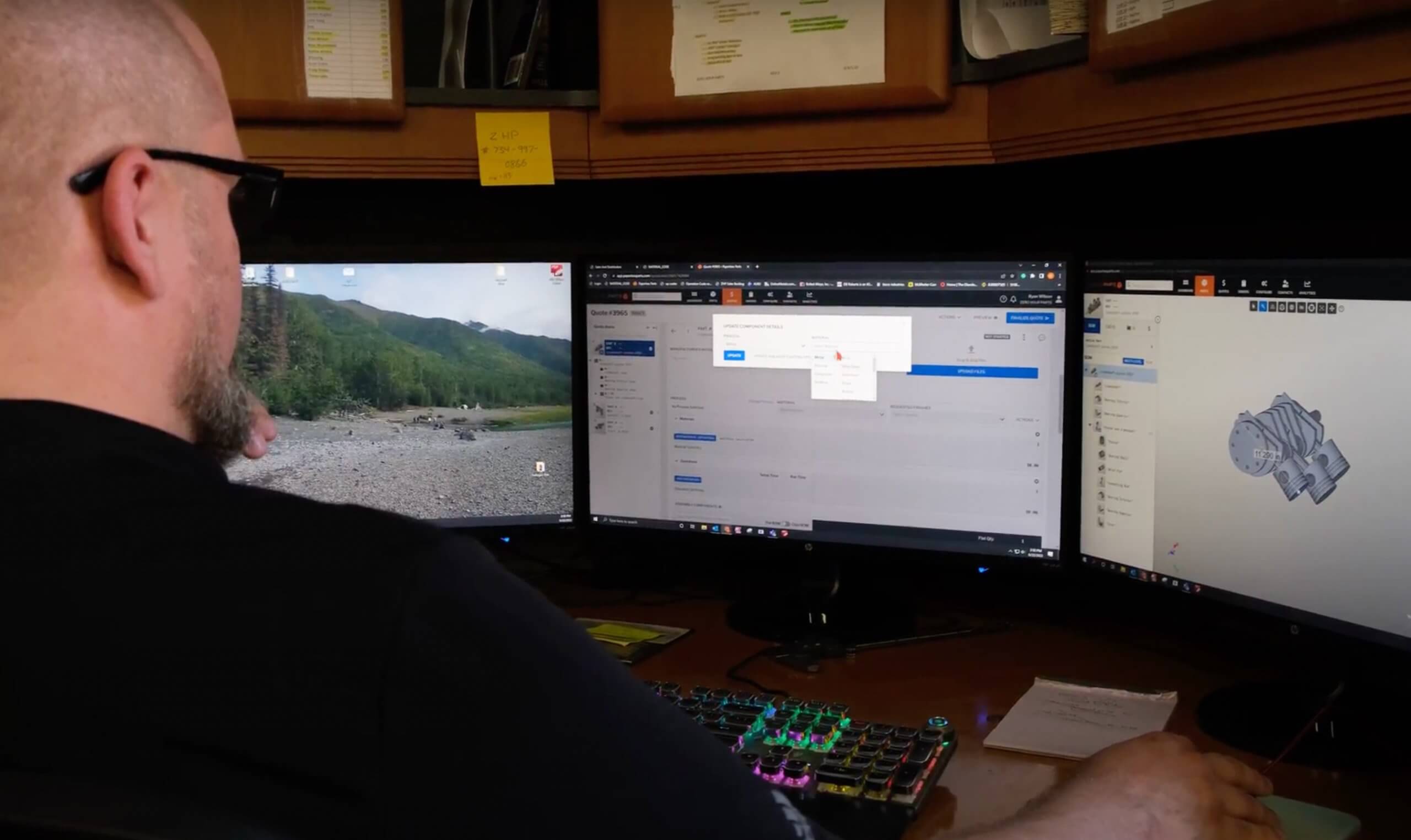 Results
With Paperless Parts, Zero Hour Parts proudly:
Quotes jobs faster & wins more work.
"We were nowhere close to hitting that 4-hour quote window before Paperless, and we live inside that window now," says Ryan. "It's cut our quoting time in half, and the simplest parts that used to take me 30 minutes to quote now take me 5 or 10."
Recently, an expedited hot job came through that Zero Hour Parts were able to provide a quote for within 4 hours – even with Lance offsite. "Everything was still facilitated, and we ultimately won the job and saved the day for our customer who was looking to solve an environmental emergency. Before Paperless Parts, it probably would have taken us a day and a half to quote that," reflects Jesse.
Increased quote throughput by 200%.
Ryan used to be able to return about 10-15 quotes a day. Now he consistently hits 30+. And according to Lance, "Paperless Parts has just made quoting easy. I don't spend nearly as much time calculating run-times and capacity across the shop. The instantaneous time frames that Paperless Parts brings to the table and the calculations it does has absolutely reduced the amount of time I have to sit staring at quotes."
Delivers a better customer experience.
Lance, Ryan, and Jesse all agree that they've seen happier customers and see more repeat business. "We're getting things done faster, we're getting quotes back out faster, and we're getting more work. Once we show that we can give you a quote in under 4 hours, people come back." In fact, their win rate has increased by 10%.
Want to see how Paperless Parts can help you quote faster and win more work?
Paperless Parts is a real game-changer. It's given us a way more flexible approach to quoting and it just makes us so much faster. I would never go back to an Excel spreadsheet. I'd recommend Paperless Parts to anyone besides our competitors…they don't need it.