Hillside Custom Reduces Quote Turnaround Time from 2 Weeks to 2 Days with Paperless Parts
The Challenge
Hillside Custom had no standardized quoting system in place, which made it difficult to turn around quotes quickly and train new estimators.
The Solution
Paperless Parts' automated, cloud-based software brings structure, consistency, and speed to the quoting process.
The Results
Paperless Parts reduces Hillside Custom's quoting time from two weeks to two days

Hillside Custom maximizes resources with a lean team of estimators

Faster quote turnaround results in an increased win rate
Background
Hillside Custom has been a leader in custom machining, automation, welding, fabrication, UL panels, and millwright services since 1992. Their mission is to provide customers with the highest quality by delivering exceptional support, convenience, and value.
Described as "not just another machine shop," they pride themselves on building a wide range of custom systems to meet individual customer requirements.
Challenge
Hillside Custom's original estimators were seasoned employees who relied on their own tribal knowledge to generate quotes using pen and paper.
There was no standardized quoting system in place, and the process was so disorganized that once the estimators began retiring, the company couldn't easily hire people to take their place.
New employees would grow frustrated with the lack of proper guidance and find that generating quotes was prohibitively difficult—it took an average of two weeks to send a single quote. With no system or process in place, the quotes were inconsistent, and there was no way for Hillside Custom to track their win rate.
Solution
When Cassidy Fink, Sales and Customer Relations Manager, realized that Hillside Custom's approach to quoting was preventing them from hiring and retaining estimators, she knew something had to change. That's when she turned to Paperless Parts.
Cassidy was initially nervous that the level of customization Paperless Parts offered would result in an arduous onboarding process, but she was quickly proven wrong. "Honestly, the hardest part for us was getting comparable data from previous quotes as it was all on paper," she said.
Implementing Paperless Parts has been a game-changer for Hillside Custom. They had initially anticipated needing a team of five estimators, but the platform is so efficient that they're easily getting all the work done with only three.
Interestingly, their main estimator works remotely in Alaska—far from their Pennsylvania shop. Cassidy explained that this employee is such a great asset to their team that they didn't want to lose him when he moved—and thanks to Paperless Parts' cloud-based system, they didn't have to.
In addition to growing a solid and reliable team of estimators, Hillside Custom is now sending out more consistent quotes significantly faster than before, resulting in a higher win rate.
"Paperless Parts is the only software we have purchased that has actually come through for us."
Results
With Paperless Parts, Hillside Custom:
Hillside Custom

Reduced quoting time from two weeks to two days. In implementing Paperless Parts' automated digital solution, Hillside Custom quotes the custom parts they specialize in much more quickly, slashing quoting time to just two days.

Maximized resources. Because Paperless Parts is so efficient, Hillside Custom avoided making additional hires and is managing their entire quoting operation with three people.
Increased win rate. Hillside Custom's win rate has increased due to faster quote turnaround, and they're generating more revenue since switching to Paperless Parts.
Hillside Custom's quoting system was disorganized, tedious, and frustrating. Now that they're using Paperless Parts, they take only two days to turn around quotes, use their quoting resources more effectively, and win more jobs than ever before. By moving on from their old quoting system, Paperless Parts has allowed them to grow and improve their business in a way that they hadn't thought was possible.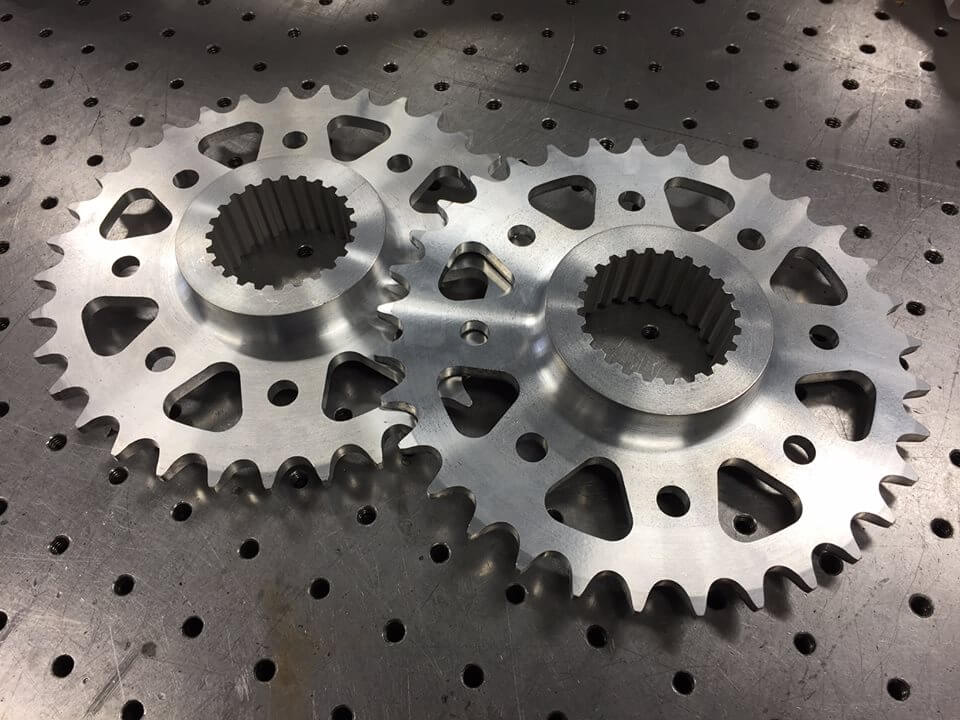 "[Paperless Parts] is an absolute no-brainer for anyone who works in a shop. The ability to throw a 3D model into the software and get a price out instantly sounds too good to be true, but it isn't."