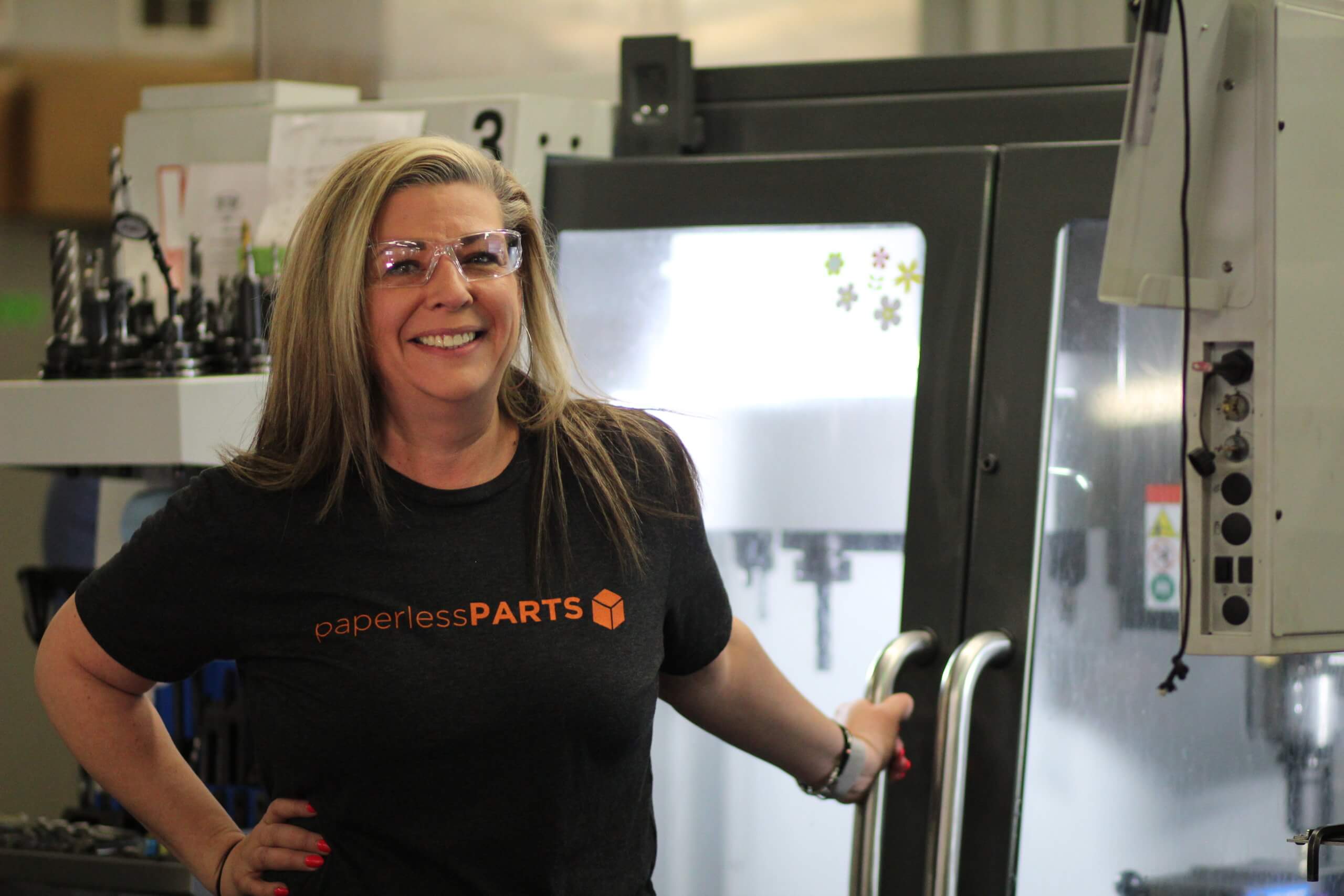 BTM Industries Improves Quoting Speed and Consistency with Paperless Parts
The Challenge
BTM Industries' previous quoting process was slow and inconsistent, resulting in a fairly low win rate.
The Solution
Paperless Parts' fast, intuitive, and efficient software allows BTM Industries to streamline quoting and better serve customers.
The Results
BTM Industries returns quotes in less than a day versus the 2-3 days it previously took

Quotes are more consistent and accurate due to one place to store all data

BTM Industries' customers report greater satisfaction
Background
BTM Industries is a family-owned and operated job shop based in Woodstock, Illinois. Founded in 1963, the company has proudly served many of the same customers for decades. This short run job shop has been providing machining and metalworking needs to many local industries for over 55 years, and most customers are original equipment manufacturers (OEMs) for industrial equipment.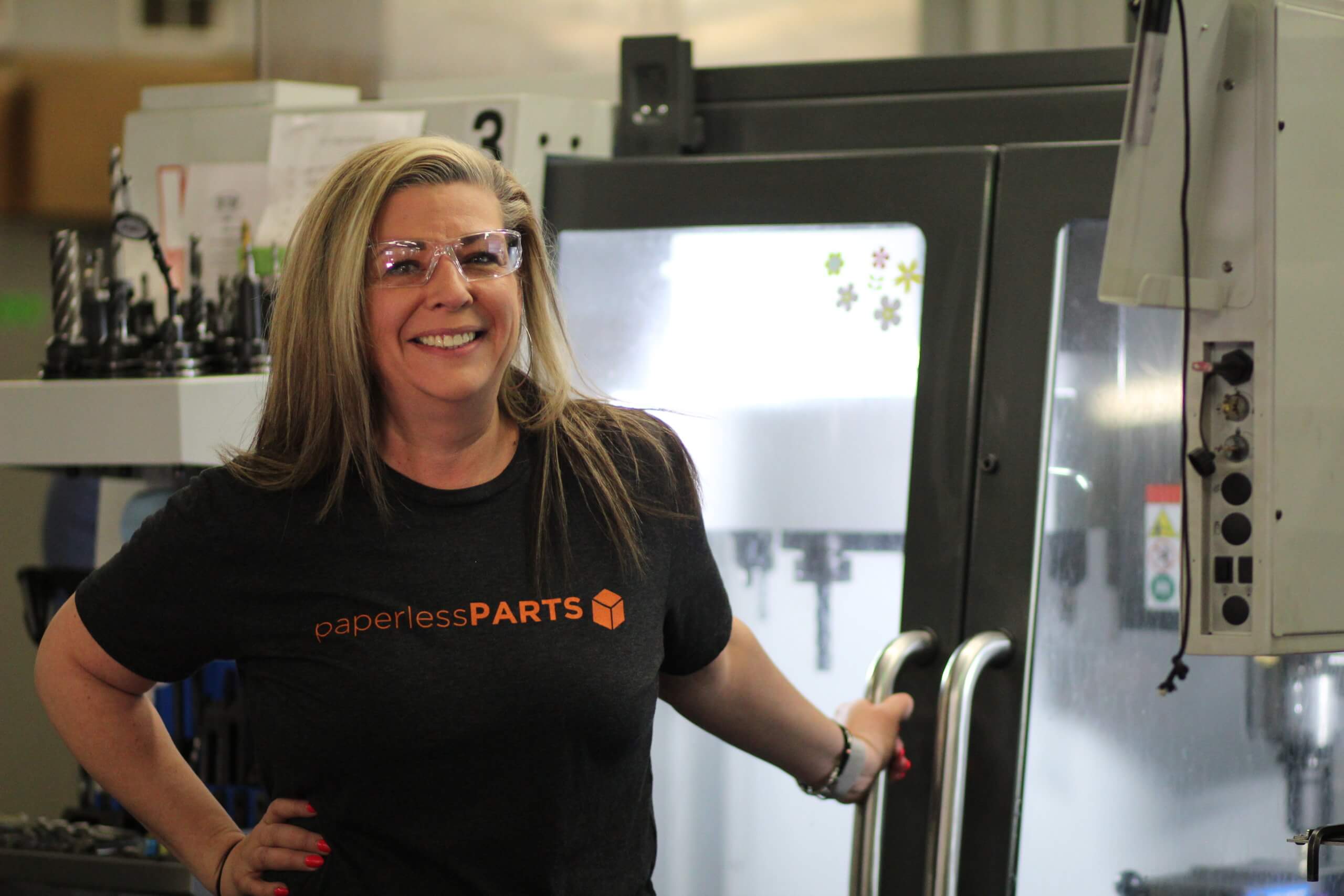 The BTM Industries team works closely with customers to meet all of their specifications, and they offer a wide range of machining capabilities to satisfy various part requirements. There are 13 people in the company, three of whom quote projects day-to-day. Kyra Tillman is a third-generation owner and operator of BTM Industries.
Challenge
Before implementing Paperless Parts, BTM Industries took 2-3 days to generate a single quote. The quoting process began with a customer service employee receiving an RFQ, typically as a PDF. That PDF would be emailed to two other employees, who each printed it out and separately filled in a blank Excel template by hand. They would then meet to ensure they were on the same page about labor hours and routing. Next, the quote would return to the customer service employee, who would calculate the materials cost and decide whether outside services were needed.
This complicated process amounted to wasted time and productivity. BTM Industries lost contracts to shops that could provide quotes in a matter of hours instead of days, and they generated long paper trails that made information difficult to track. Handwritten notes were stored in file folders all over their offices, and their ERP system was nearly impossible to search unless they had exact part names or numbers.
"The longer it took us to respond to an RFQ, the less likely it was we were going to get it," said Kyra.
Without easy access to old quote data, BTM Industries lacked clear insight into why parts had been priced a certain way and had difficulty maintaining pricing consistency.
"A lot of times we would look back into our ERP system and say, 'why in the world did we think it would take 6 hours to run this part,' and then we would have to go back through the file drawer and find the paper from the first time we quoted it and hope someone wrote down their notes of why they quoted it this way, and it was just a nightmare," said Kyra.
Solution
The decision to implement Paperless Parts wasn't immediate for Kyra. "When I first heard about it, it was a while before I actually reached out because I assumed that since we weren't a high-tech shop that gets SOLIDWORKS files, it wouldn't help us. And I will freely admit that I was wrong. It helps us tremendously even though 99% of our parts are on PDF only," Kyra said.
Once she realized that Paperless Parts could work with PDFs, Kyra reached out. Paperless Parts now significantly streamlines BTM Industries' quoting process. "It has really made our quoting process more efficient because it gives us all one place to go," Kyra said.
"When I first heard about it, it was a while before I actually reached out because I assumed that since we weren't a high-tech shop that gets SOLIDWORKS files, it wouldn't help us. And I will freely admit that I was wrong. It helps us tremendously even though 99% of our parts are on PDF only."
Rather than distributing information in a siloed fashion across multiple employees, BTM Industries' team can now collaborate digitally while looking at the same file and notes. The chat feature enables them to have real-time discussions on the platform and create a digital paper trail that they can easily refer back to. Paperless Parts' simple search feature allows the company to quickly find information from their digital archive of existing data.
"The ease of collaboration is huge. The fact that I can look at the quote from anywhere and see the exact same thing my team is looking at, and I don't need to be in the shop to collaborate on the quote, is amazing," said Kyra.
Ease of use is essential for BTM Industries because their employees have varying levels of digital literacy. Paperless Parts custom-coded BTM Industries' data entry window to look like the Excel template the shop was accustomed to using, which helped make the transition simple and painless.
"Within a few weeks, we were using Paperless Parts exclusively and never looked back," said Kyra.
Results
With Paperless Parts, BTM Industries:
Reduces quoting time to less than a day. In streamlining the quoting process, BTM Industries no longer needs 2-3 days to return a quote. With Paperless Parts, they can get a quote out the door in less than a day.
Increases quoting consistency. Paperless Parts organizes data effectively for BTM Industries, and with the intuitive search feature, they can easily reference old quotes, contributing to more consistent quoting.
Improves customer satisfaction. Customers report greater satisfaction now that BTM Industries has shortened turnaround times and provides quotes as easy-open links instead of PDFs. "We have all added the smart RFQ form right into our email signatures, and customers will tell us how easy it is to use this link to submit an RFQ," said Kyra.
BTM Industries didn't think high-tech quoting software like Paperless Parts could accommodate the needs of their small shop—but they were gladly proven wrong. Paperless Parts has helped them reduce quoting time, increase quoting consistency, and improve customer satisfaction. The transition to the platform was seamless, even for their less technologically advanced employees.
"We've had a lot of positive feedback on not just the efficiencies and how much quicker our customers get quotes, but I think the innovation behind all of it. They're happy to see that we're taking some steps to move forward and try to make things better for ourselves, and in turn, for them."