Job Shop Manufacturing Software
Quote More. Win More Work. Increase Your Revenue.
Paperless Parts helps you grow your shop with the most advanced geometry engine, easy-to-use pricing tools, and a modern customer experience platform. Our dedicated support team is available 24/7 to help with any issues or questions.
Get A Demo Today »
Built for shops that offer:
Additive
Wire EDM
Waterjet
Sheet Metal
---
CNC Milling
CNC Lathe
Laser Cutting
Cast Urethane
"Paperless Parts saves a ton of time. Before Paperless, if I received a 20 drawing package, it might take me 2 or 3 hours to quote those parts. With Paperless, I'm able to have that quote accurately completed in 15 to 20 minutes.

Paperless Parts allows us to compete with some much larger competitors with the small shop that we have."
GEOMETRY DRIVEN QUOTING
Send Quotes Fast By Leveraging Geometry
Paperless Parts adapts to your workflow and streamlines your quoting by leveraging geometric features to power your pricing formulas. Capture the real cost of manufacturing with part-level operations and pricing templates. Get granular and add yield rates, markups and overhead costs.
INCREASE REVENUE
Capture Expedite Revenue
Maximize potential revenue on every order with custom markups that give your customers the choice of speed or cost.
Set custom expedite options per part. Expedite options can help your shop account for busy periods of time, offer discounts for low priority orders, or simply provide an additional revenue stream.
REDUCE HUMAN ERRORS
Spot Manufacturability Issues Before They Become Issues
Our geometry engine analyzes parts based on various manufacturing processes to identify potential issues like tight corners and deep holes or areas that require special tooling. The DFM thresholds can be customized to your shop's capabilities.
CAD VIEWING AND SECURE COLLABORATION
Easily Communicate With Your Team, Customers, Vendors, and Others
Paperless Parts allows you to highlight features or measurements and chat with your team or external people about it. You always maintain full control of what is shared. ITAR compliant.
REDUCE ADMIN OVERHEAD
SMART RFQ™ FORM
Focus on getting parts out the door, not on data entry and setting up customers. Easily install the Smart RFQ™ form on your existing website and get notified as soon as customers request quotes. Quotes are automatically created in the Paperless Parts Platform, with all the information you need already entered for you.
Customer data and uploaded files are secured on ITAR-compliant servers.
PROVIDE A WORLD CLASS CUSTOMER EXPERIENCE
Upgrade Your Customer Experience with Digital Quotes and Payments
Create a frictionless customer experience to win new customers and repeat business.
Send white labeled digital quotes with your own branding, custom notes and terms, and even see when quotes are viewed. Customers can easily share quotes with their team, preview parts in 3D, and order directly with credit cards or PO through the integrated shopping cart. Quickbooks integration available.
STRONG SECURITY
ITAR-COMPLIANT SECURITY
All data is encrypted and secured on the same servers used by U.S. government agencies to store sensitive data.
Mark sensitive parts as export controlled, and those part files will never be transferred, and customers will be prohibited from previewing the parts.
Our team has diverse backgrounds in manufacturing, mechanical engineering, software, start-ups, and national defense – security is a top priority.
HELP WHEN YOU NEED IT
Dedicated Support Team
When you partner with Paperless Parts, we take care of you. When you succeed, we succeed. Our dedicated support team responds to requests within 30 minutes. You can email, call, or ask for help right from the platform.
From marketing to operations, we work closely with you to make sure you're getting the best out of the platform and are enabled to grow your business.
Paperless Parts Integrations
Paperless Parts offers seamless integrations for your existing software systems including Quickbooks, JobBOSS, Shoptech E2, and more.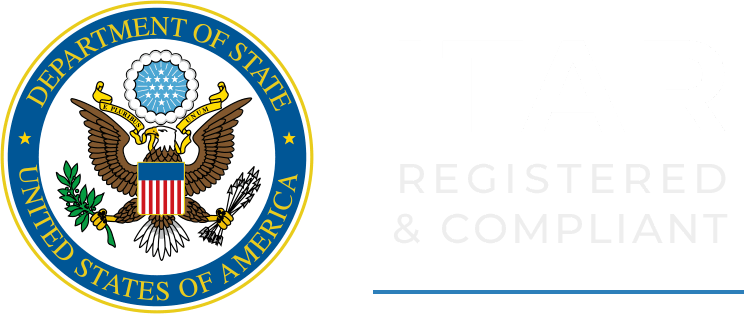 Encrypted. Compliant. Secure.
Paperless Parts is the only manufacturing platform purpose-built for security. Our team has backgrounds in the military, defense and cybersecurity. Security is not an afterthought - it is our top concern.
Built to be ITAR registered and compliant
100% US-based system administrators and support team
Network and servers approved for Controlled Unclassified Information
All data securely backed up nightly
You always retain ownership on all data that you upload
All data hosted on Amazon GovCloud (same servers used by Department of Defense)
All data encrypted in-transit using TLS v1.1 and v1.2 with modern ciphers
All uploaded files are encrypted at rest with AES-256 Encryption
Your files are never sold or shared with third parties
Bridge The Skills Gap. Grow Your Shop.
Shops like yours are using Paperless Parts to grow their business, streamline operations and win more work. Try Paperless Parts today and empower your team to make smarter, faster, more informed decisions.
Get A Demo Today »