The #1 Estimating and Quoting Software for
High Volume Production
Empowering shops to operate more efficiently to support creating thousands of the same part.
An Antiquated Quoting Process
Is Hurting Your Business
Quoting From Spreadsheets & Tribal Knowledge
is error-prone, causing risk and costly mistakes.
Wasting Time Searching for the Data You Need
results in inefficiency and lost opportunities.
Spending Hours on Estimates and Quotes Hurts
win rates and drives customer concentration.
Streamline Your Estimating and Quoting Process For Speed and Efficiency
Highly Configurable CPQ
The most powerful and flexible CPQ engine that easily adapts to your workflow for faster, more consistent quoting.
Explore »
Collaboration and Workflows
Communicate securely with your team and enable real-time visibility across your entire quoting process.
Explore »
Sales and CRM
Access data and capture notes on your customers in one centralized place that is easily searchable.
Explore »
Avg. Response Time
Dedicated Support Team
When you partner with Paperless Parts, we take care of you; when you succeed, we succeed. Our dedicated support team responds to requests within 30 minutes. You can email, call, or ask for help right from the platform.
See Why Hundreds of High Volume Production Shops Choose Paperless Parts
"With Paperless Parts, we can create more accurate quotes more quickly—increasing the overall volume of quotes and shortening our quote-to-cash cycle—while reducing quoting overhead and boosting the overall efficiency of our shop. Paperless Parts gives us the quoting agility and flexibility that we need to continue to grow our business."

Read Case Study
Improve Systems & Process
With Paperless Parts
Built for Security
ITAR registered
100% US-based system administrators and support
Cloud-native software hosted on GovCloud
All data and files securely backed up nightly
Site security plan with full disaster recovery
Designed for CMMC compliance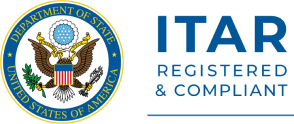 How to Reduce Human Error by Using Automation In Your Estimating and Quoting Process
Learn how you can leverage technology to automate steps in the quoting process to improve the consistency of your quotes and avoid mistakes.