The #1 Estimating and Quoting Software for
Metal Finishing
Empowering metal finishers to operate more efficiently and grow revenue.
Get a Demo »
An Antiquated Quoting Process
Is Hurting Your Metal Finishing Business
Receiving Insufficient Product Data
reduces win rates and can result in a mis-quote or RMA.
Quoting From Spreadsheets & Tribal Knowledge
silos information and is error-prone, causing unnecessary risk.
Duplicating Quoting Efforts
because you have no way to know if you are quoting the same part more than once results in inefficiency and lost opportunities
Software Designed To Automate Estimating and Quoting For Metal Finishing Companies
Rapidly Quote Metal Finishing Jobs with Geometry-Driven Insights and Complete Part Data
Storing files in Paperless Parts' secure, cloud-based platform gives your customers the confidence to send you models. Use the Paperless Parts Viewer to look at 2D (PDF) and 3D CAD models and extract information like surface area, part volume, overall dimensions, and weight to help drive automated pricing formulas. Identify features like holes that are threaded and need masking or deep pockets that impact costs. Provide customers with rapid quotes so they stop showing up on your doorstep with jobs you never quoted.
Streamline Communication with Customers and Capture Data in One Secure Centralized Location
Reduce risks and single points of failure by centralizing your quoting process and storing all job-related files securely in Paperless Parts' ITAR registered cloud-based platform. Efficiently communicate with your customers using built-in collaboration and chat tools. Easily annotate a model or print to ensure application of the finish to the exact intended location. Set expectations with customers upfront by providing expedite pricing options with your quotes.
Reduce Duplication of Effort and Inconsistency
Paperless Search allows you to search for information like part numbers or words on PDFs that make searching for similar or exact part matches easier. Understand if you are quoting the same part to customers more than once with better organization, like the ability to tag part families. Start documenting how you quote in one centralized tool and capture tangible data on surface area and part weight to ensure mistakes are avoided.
How Metal Finishing Companies Can Use Modern Software to Overcome Quoting Challenges
Improve communication with job shops, gain quick access to the hard data you need, and return more accurate, consistent quotes in minutes rather than hours.
All-In-One Manufacturing Software
More Quotes Equal More Revenue.
It's That Simple.
Highly Configurable CPQ
The most powerful and flexible CPQ engine that easily adapts to your workflow.
Explore »
Digital Quotes
Win business with digital quotes and payments that clearly communicate pricing options.
Explore »
Collaboration and Workflows
Communicate securely with your team and enable real-time visibility across your entire quoting process.
Explore »
Advanced Analytics
Analyze multiple layers of data to prioritize quotes and price work effectively.
Explore »
Secure File Sharing
Protect your customers' intellectual property by securely sharing files through Paperless Parts.
Explore »
See Why Finishers
Choose Paperless Parts
"This software is what the finishing industry needs to promote its value as well as create closer alignment and partnership with contract manufacturers. The finisher and the job shop can learn from and help one another. Respect and understanding improve significantly, especially when both parties are using the same quoting software."
Metal Finishers Improve
Systems & Process with
Paperless Parts
Built for Security
ITAR registered
100% US-based system administrators and support
Cloud-native software hosted on GovCloud
All data and files securely backed up nightly
Site security plan with full disaster recovery
Designed for CMMC compliance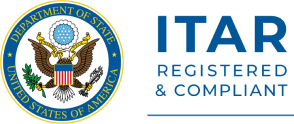 Avg. Response Time
Dedicated Support Team
When you partner with Paperless Parts, we take care of you; when you succeed, we succeed. Our dedicated support team responds to requests within 30 minutes. You can email, call, or ask for help right from the platform.